04.09.2023
Quantum Summit – Berlin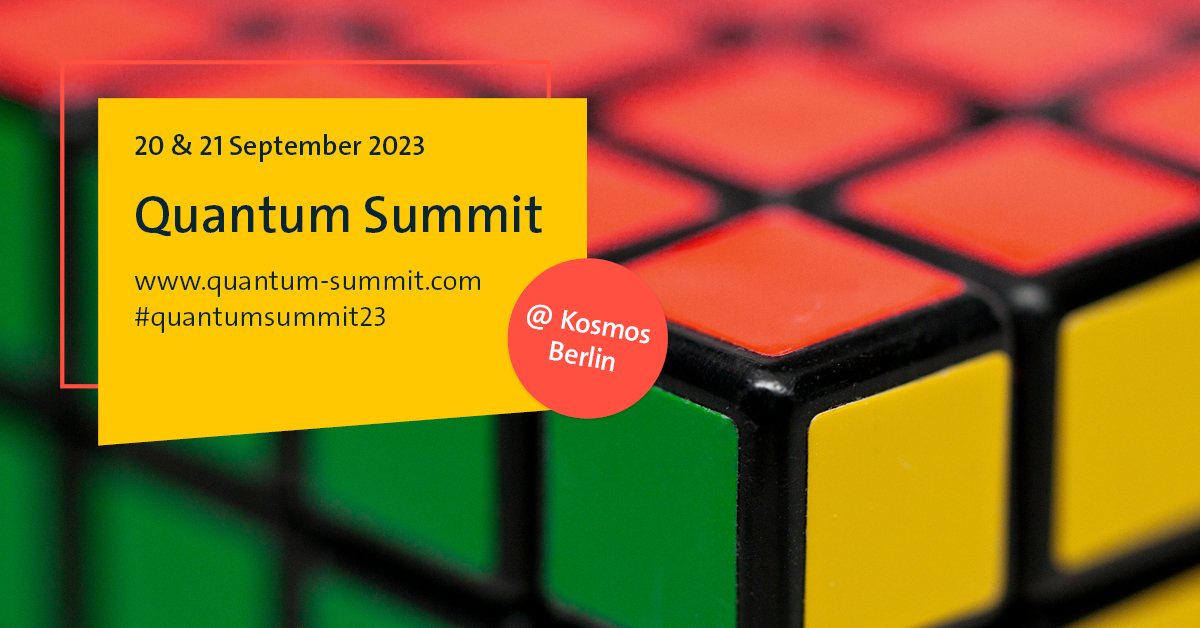 Quantum Computing isn't just a future trend anymore – it's here to stay and promising to solve problems that are beyond the reach of today's computers. But how to leverage this potential and pave the road from proofs of concept to broad industrial adoption?
At Quantum Summit 2023 on September 20th and 21st, we'll discuss this and more questions – for the first time live at Kosmos Berlin!
The summit addresses the following current issues:
Developing a holistic ecosystem: state of the art, successful development, funding and investment frameworks
Deployment & exploitation: potentials for quantum computing for business, orientation and implementation strategies
#quantumsummit23 brings key industrial and political decision makers as well as experts from research institutions together. We are partner of Quantum Summit and invite you to use your opportunity to network and gain important insights on quantum computing implementation and impact along the entire value chain.
Get your ticket
Get your ticket here: https://www.quantum-summit.com/ticket-shop?mtm_campaign=Partner 
We're looking forward to meet you at Quantum Summit 2023!
Meet you there
Our CEO Alois Krtil will give a presentation and Benedikt Mehmel from our HQIC will also be there. Come and talk to them and learn more about the exciting Quantum Computing ecosystem in Hamburg and the surrounding area.