20.11.2023
Event
Quantum Readiness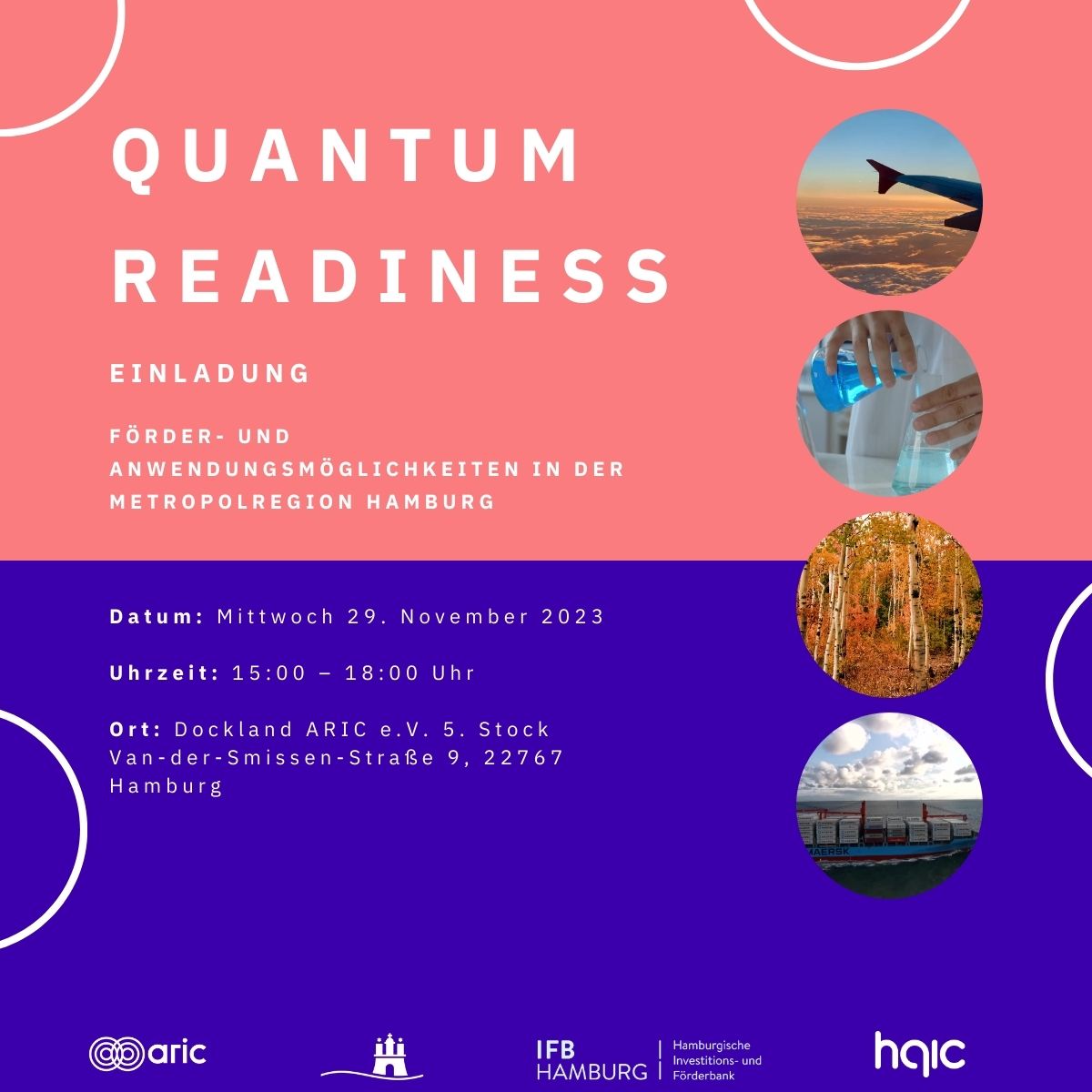 We are delighted to invite you to our upcoming event Quantum Readiness: Funding and Application Opportunities in the Hamburg Metropolitan Region on November 29, 2023.
This informative event – organized by the Hamburgische Investitions- und Förderbank, the City of Hamburg and Hamburg Quantum Innovation Capital (HQIC) – offers you the opportunity to learn about the latest developments in the field of quantum technologies and to discuss how companies and the economy can benefit from them and what funding opportunities exist in Hamburg.
The main focus will be on funding opportunities, but we will also discuss areas of application with experts. Quantum technologies offer considerable potential in many areas, e.g. aviation, logistics, environmental protection and life sciences.
Haven't secured your place at this exciting event yet? Then click here quickly!